Welcome to another edition of Short, Sweet and to the Point Reviews! I wasn't planning on doing another one of these so soon but I'm just struggling writing reviews lately. There are some books that I've loved but really can't put my feels in to words but then there are books that I only felt 'meh' about and honestly, don't know how much time I wanted to waste on writing a review. So short & sweet are what they're getting.
This edition I am featuring: Walk on Earth a Stranger by Rae Carson, Legacy of Kings by Eleanor Herman, The Rose Society by Marie Lu, Six of Crows by Leigh Bardugo, Every Last Breath by Jennifer L. Armentrout, Emmy & Oliver by Robin Benway and a few words to get you excited about some 2016 books that I've loved (Starflight, The Mirror King & Truthwitch).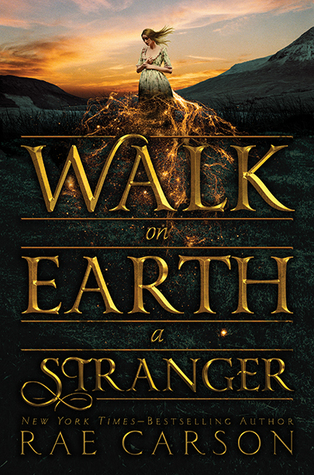 Walk on Earth a Stranger by Rae Carson (Released September 22, 2015 with Harper Collins)
Rating:
You guys. I went in to this book with extremely high expectations because of my love for Rae Carson's
Fire and Thorns
series and man, did she nail it.While I struggled with the lack of romance the tension and promise of more left me pleasantly satisfied in the end. I love, love, LOVE Jefferson and Lee. As individuals and the strong friendship they share. I love the setting of this book, the hints of magic (it's not as strong as I originally thought) and all the characters we come across. The only problem I have is having to wait for the next book.
Legacy of Kings by Eleanor Herman (Released August 18, 2015 with Harlequin Teen)
Rating:
I had so much faith in this book but I had so many issues with this book. I will firstly say that I am not a history buff and that was always my least favorite subject in school. It bored me (now I'm older, I have more appreciation for it). My biggest issue with this book was too many points of views. Way too many. And I really only cared for a handful of the stories. I don't mind having that many characters in a story but I do mind hearing about their stories from each individual character. It was just
too
much.
The Rose Society by Marie Lu (Released October 13, 2015 with Penguin)
Rating:
I loved this; so much more than The Young Elites. That's saying something because I really enjoyed that book. But unlike the first book, this didn't start out slow. You dove right in from where we left off and it was everything I wanted. Actually, it was more than I ever dreamed. While I thought I loved the guy in the first book, I have switched teams. A new guy was introduced and oh man, is he perfect. This book definitely took a darker turn, which is crazy because the first book was rather dark. But if you're looking for a happy story, this isn't a book you should pick up. I don't even know if we can consider our main character to be a heroine.
Six of Crows by Leigh Bardugo (Released September 29, 2015 with Macmillan)
Rating:
I was very hesitant to read this. I didn't care for the Grisha trilogy, like, at all. My friends, who loved that trilogy, kept saying how good this was. How much better it was than those books. I had trouble trusting them because of those other books. Then I read this and was kicking myself to not listening to them. It was so good. Like, absolutely made up for that other trilogy. It was everything I needed it to be and I now have such high hopes for the conclusion. I do think I enjoyed this book more because it took a step back from the Grisha; they are in there but they're not really the focal point. I just hope the ending turns out better than Grisha because I wasn't a fan with what she did.
Every Last Breath by Jennifer L. Armentrout (Released July 28, 2015 with Harlequin Teen)
Rating:
You guys. I have never not like a book of JLA's. I've loved every book I've read but there's always a first for everything. This was my first. It was heartbreaking because the first two books were fabulous but this one . . . it just didn't feel like it belonged. Don't get me wrong, I was happy with who she ended up with; that wasn't my problem - it was how she wrote the other guy. It didn't seem like the same character we knew and loved in the first two books. His behavior came out of left field and I didn't like it. I also don't think I found it as exciting. For a conclusion, I was completely let down.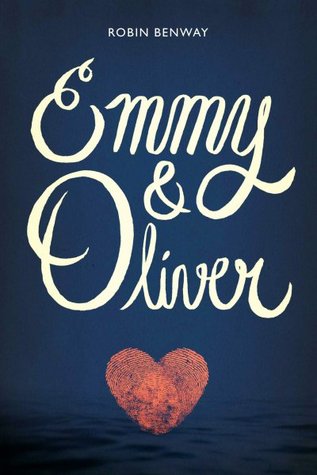 Emmy & Oliver by Robin Benway (Released June 23, 2015 with Harper Collins)
Rating:
I'm not big on contemporary but I love Robin Benway so I was willing to give this a shot. This book was so amazing. It was heartbreaking, heart-wrenching and heartwarming all at the same time. There was humor (I LOVED Emmy's best friends - they were a hoot), there was tension, drama, suspense, romance and I could go on. This book had everything you want and more. My only issue was that this book ended. I wanted it to keep going on.
A few encouraging words for the following 2016 releases
Starflight by Melissa Landers (Releases February 2, 2016 with Disney-Hyperiion)
While I do not like the font change - I think it downgrades the cover but alas, who cares about my opinion. That's a minor detail. This book was so damn good. It was funny as hell. I read this all in one sitting and I wanted to go back and experience it all over again. While I enjoyed her other book, Alienated, it was nothing compared to how I felt about this book. I encourage everyone to read it; even if you're not the biggest fan of Sci-Fi - it doesn't matter. This book is that enjoyable that I think fans of all genres will love it.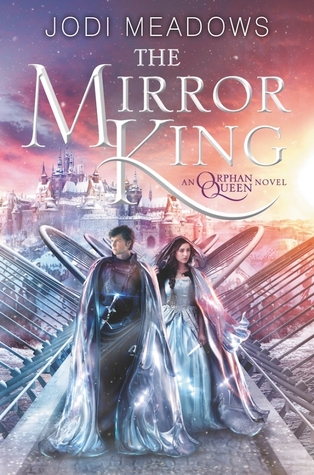 The Mirror King by Jodi Meadows (Releases April 5, 2016 with Harper Collins)
THIS SEQUEL. Oh. My. Gosh. I can't even tell you guys how perfect this book was. From the first line (which is my absolute favorite first line EVER) to the last. My only negative thing with this book was I really wish it had an Epilogue. But the rest of the book was just brilliant. Probably my favorite book by Jodi and definitely one of my favorite conclusions. Not to mention, I'm soooooo in love with this cover. I thought
The Orphan Queen
was beautiful but it pales in comparison.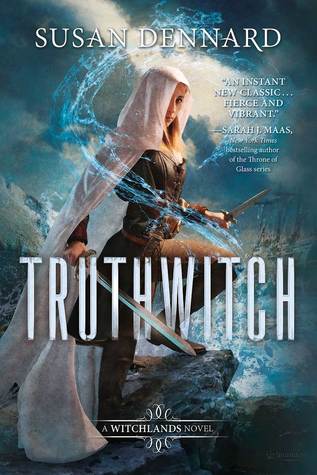 Truthwitch by Susan Dennard (Releases January 5, 2016 with Tor Books)
I will admit, this was a very slow starting book. Very slow. To the point I was getting worried. But have no fear; it picks up the pace and it makes up for the slow start. It truly does. As you read this, you'll will connect more with one of the two best friends, Safi and Iseult, but by the end, you'll like the both (unless you didn't have my issue and liked them both from the beginning). The romance isn't very strong but the tension was. But that's not what's most important in this book. The friendship is the best thing about this book.
See you in my next addition to Short, Sweet & To The Point Reviews.