This is a new feature that I'll be usually every so often for reviews that either I struggle writing, read the book ages ago & silly me never wrote my review then or just ones I don't want to waste time writing a full length one. This feature will be reviews in a few, quick sentences and we'll move on. Being featured here isn't a bad thing - sometimes there aren't the right words.
This edition features Marie Lu, Lish McBride, Julie Kagawa & Jay Crownover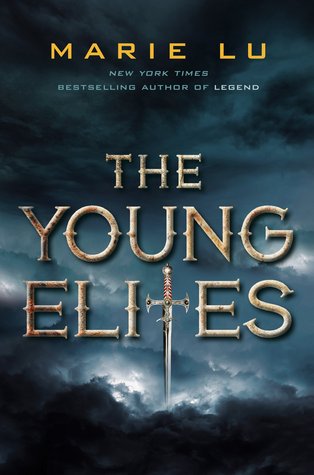 The Young Elites by Marie Lu (Released October 7, 2014 with Penguin)
Rating:
While the first half seemed to drag for me, the second half of the book completely made up for it. Filled with action, romance, heartbreak, drama and most importantly, adventure. Marie Lu creates a new world for us to fall head-over-heels in love with and I did just that. Strong heroine, fantastic hero and brilliant wing man. Ending leaves us with hope for book two - now just to wait for it's release.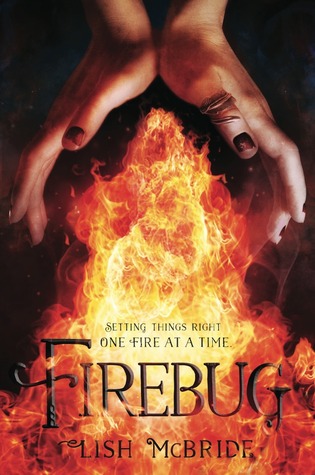 Firebug by Lish McBride (Released September 23, 2014 with Macmillan)
Rating:
I don't believe I've laughed so much while reading a book. I fell in love with this book and I fell in love with Lish's writing and her humor. So much so that I went out & bought her other two books. When an author can make you a fan after only a few chapters, that's real talent. The friendship in this book is my favorite part of it. The connection between Lock, Ezra and Ava is like nothing else you've read or will read any time soon. Don't fret, it's not a love triangle - it's a friendship . . . it's a family. I am eagerly anticipating the next book and waiting for her other books to get to my house so I can dive right in.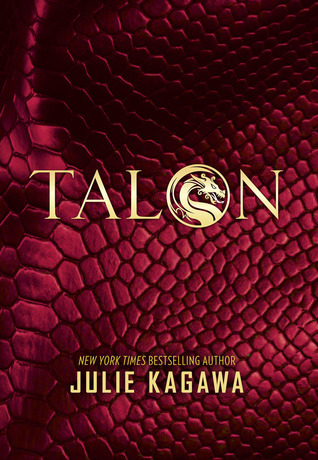 Talon by Julie Kagawa (Released October 28, 2014 with Harlequin)
Rating:
This is one I will come back to & write a full review. I plan to re-read it in 2015 and write my review then. Problem is, I read this six months ago and that's too long for me to remember all the details I'd need to write a full review. I am in love with Cobalt and there is nothing you can say or do to change my mind. Honestly, with all that I read, I've yet to come across a dragon story. Sure, I've read books that had dragons in them but none where it was all about dragons. The characters are fascinating, the world is engrossing, the story is addicting and honestly, Julie Kagawa can do no wrong in my book.
Jet by Jay Crownover (Released May 28, 2013 with Harper Collins)
Rating:
I love the characters in these books, I really, really do. Especially Jet. He's so awesome and c'mon, who doesn't love a man in tight pants? And I absolutely adored Ayden, I loved her from the beginning so seeing these two together? YES PLEASE! My biggest issue with this book and why I couldn't love the book more was the story. Every one of these books, there's an issue that pushes the two characters apart before they secure them together and Jet is the only one that seem rather . . . weak to me. It was still enjoyable just . . . disappointing, honestly. Especially because I had so much love for Rule. Have no fear, I was ready to dive in to the next installment of Marked Men . . .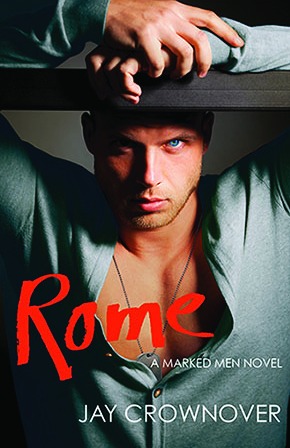 Rome by Jay Crownover (Released January 7, 2014 with Harper Collins)
Rating:
This was probable the biggest surprise for me. Going in to this book, I didn't care for Rome much nor was Cora high on my list. Neither of them were what I was expecting. I didn't see how they would work but somehow, they did. They made so much sense that I'm really not sure how I didn't see it before. And the fact that they're so opposite, physically, was adorable. He this big, tall, military man and her this tiny, punky, spitfire of a girl. Opposites attract some times and this was certainly one of the times.
Nash by Jay Crownover (Released April 29, 2014 with Harper Collins)
Rating:
NASH IS MY MAN. You don't understand. The moment he was introduced in Rule, I knew it was love. My excitement for this book could NOT be contained and honestly, it didn't disappoint one bit. He was everything I ever wanted and more. So much more. This is a man of emotions and feelings and compassion and *sigh* While I couldn't help but cringe at his love interests name . . . Saint, I did like her. There's just so many things that happen in this book and it's hard to keep all my emotions in check. Just thinking about this story makes me want to cry and hold Nash. So really, I may go do that now . . .
Hopefully you won't be seeing too many of these types of posts from me in the future but sometimes, time just gets away from us and we gotta make due with what we are given.